PRECISION - A LIFESTYLE
Our experience - your potential
At KP precision is a lifestyle.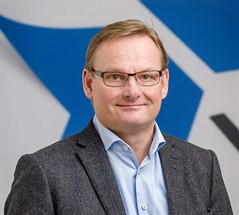 As a CNC machining sub-supplier within the metal industry we have taken up the challenge from low-wage countries and created one of Europe's most automated process factories.

Our customer group ranges from large, global industrial players to small businesses around the world. We supply machining operations for a variety of industries and co-operate with a number of foundries. Furthermore, our focus on continuous product and process development allows us to meet the needs of customers with special assignments.

KP combines its many years of experience with the best technologies on the market to provide its customers with competitively priced products. We have the most advanced technologies at our disposal, which in addition to precision and quality enables us to supply products with a unique degree of complexity.

This type of production demands a highly educated staff, which we have successfully employed and upgraded in line with the technological development in our company. We are proud of this integration. This increases our know-how and allows us to successfully act as a sparring partner for our customers during their phases of development and production.

In our organization flexibility is a core area. We have considerable experience in developing logistical solutions, tailored to meet the demands of our customers. We offer to keep stock and be a just-in-time supplier, a service that is economically beneficial to our customers and enhances reliability of supply.

In a globalised world, proximity has become another significant parameter, not only with regards to delivery times but also when it comes to product development. In that sense we are "just around the corner" - enabling us to act promptly in the essential dialogue with our customers. At KP, we want you to benefit from our experience.
Globally KP has approximately 350 employees with a production running in three shifts. More than 170 high-tech CNC machining centres and CNC lathes are installed in our production facilities, which cover an area of over 21,500 m2.
Søren Husted
Managing Director (CEO)